Score Diagnostics Limited are delighted to announce our new Partnership with AWJ ENERGY in Saudi Arabia. Following formal negotiations between senior representatives of both organisations – and building on Score Group's Joint Venture with AWJ Energy (Score Arabia Services, based in Dammam) – a Partnership Agreement was signed in September 2020.
This formalised Partnership arrangement is intended to provide fast and easy access to Score Diagnostics' MIDAS® range of valve condition monitoring equipment and services for our existing and potential new customers in the Kingdom of Saudi Arabia, where we are continuing to see growth.
Speaking after the signing of the Agreement, Hassan Al-Qahtani commented; ""AWJ Energy is very honoured to have this collaboration and to bring to Saudi market outstanding technologies to proactively assist in improving the reliability of important elements of process facilities, such as valves"
The Score Diagnostics Limited and AWJ Energy Partnership has got off to a flying start, following recent sales training, with 3 MIDAS Meter® sales already confirmed and training courses to follow for these customers.
Note : Photos shown were taken prior to the Covid-19 social distancing requirements.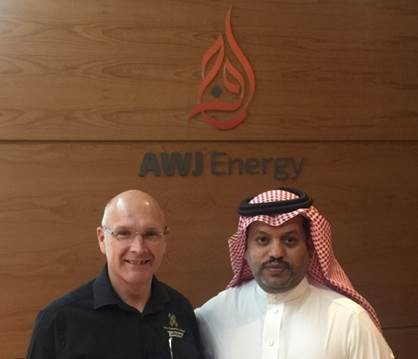 Source: New feed